FOLLOW SIX EASY STEPS. WIN AMAZING PRIZES.
Everybody loves surprises. Imagine what you would do if you were homeless and without a family. All you'd have is yourself. People wouldn't even remember your birthday. A birthday surprise appears as if it has great value even when you know you're going to be showered with surprise parties and mysterious gifts later in the day. Gifts you know you'll certainly receive are a lot less fun than surprise gifts.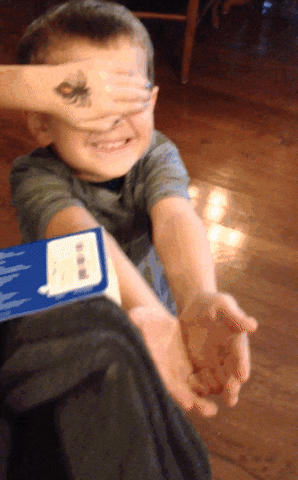 Like in school when you're expecting to play football in the games period but the teacher makes you do P.T. Your fingers, as you tear off a present from its drapes, expect brilliance and what unravels is the most vivid example of disappointment.
We've thought of a way to do something different and irradiate one of your days in the following months. Now imagine a surprise gift with no certainty of you receiving it but gives you a good enough reason to wake up in the morning, expecting a mysterious parcel from Redendron at your doorstep, other than the boring thing you do during the day.
If you think you can express yourself magnificently through words, you deserve an occasional reward for living life and coping with the mundaneness of your existence. Follow the steps below and be a winner.
Do not hesitate to click the links, every one of them opens in a new tab. Be free.
Step 1: Create a WordPress account. Create an account now.
Step 2: Mail us at redendron@gmail.com. Mention that you want your article to be featured on Redendron and be a contestant for the mystery prize. Mention your WordPress and Instagram usernames in the e-mail.
Phantom Step 2.5: Check out these examples from our writers to help you to an epiphany and do your best work. Meanwhile, wait for our invite on WordPress or your e-mail.
Step 3: Accept our invite. Prepare your article.
Step 4: Mail us your article at redendron@gmail.com. You have a choice on the teaser design, have us make it for you or make it yourself. If you would like to design your own teaser, follow the following format (let the design go where your heart takes it).
Phantom Step 4.5: If you want additional content (like images and videos) to be added in the article, mail them to us attached with specific details about where you want them in the post.
Step 5: Wait for your article to be edited, proofread and published on the website. (Might take a week, at most). Follow us on Instagram and WordPress to get notified of its publication.
Step 6: We all (at least, those of us who read) know that the best writer is a writer that sells. Share your amazing piece of work on your Facebook and Instagram handles, to all your WhatsApp contacts, give it a shout-out if you have a YouTube channel.
Use all possible means to reach as much people as you can. Well, only if you like winning and not being a pathetic loser.
A writer who holds great quality in his/her style of writing and formulates the best strategies to circulate his/her article around becomes the winner of a secret, mysterious gift from us. An added bonus – you get a shout-out on all our handles as the winner.
Start weaving those words, wait for the prize at your doorstep. It could arrive any day of the week.
Leave a comment if you think improvements can be made in this contest. Thanks for your time!